Viscera Cleanup Detail: Shadow Warrior
by RuneStorm
Genre:
Simulation /

C

omedy

Release Date:
11

th

October 2013
Copy bought for myself via Steam with a

discount voucher
Synopsis:
After the battle is over, someone has to cleanup the mess! Introducing Viscera Cleanup Detail: Shadow Warrior from RuneStorm, a unique crossover mini-game that combines the worlds of Viscera Cleanup Detail and Shadow Warrior.
I wasn't sure what review I should post over here next but last night I started playing Shadow Warrior again and fell back in love with how stupid and great that game i

s.
I'm not reviewing that today though bec

ause well I haven't finished it. Yet.
So instead I bring to you my review of Viscera Clean

up Detail: Shadow Warrior.
If you don't know what Viscera Cleanup Detail is then

here is a quick run down

of the game: you clean up the mess left behind - mostly blood and body parts - and also there are a few items for fun that you can choose to keep safe to one side or just clean them up too. I've not actually played the basde game so thats the best I can do

.
The version I have played is based on

Chatper One of Shadow Warrior and

you're Lo Wang cleaning up the mess he's made after brutally murdering everyone. You do this by collecting body parts, katana, guns, brass, and broken art in waste bins and then incinerating them, and mopping up all the b

lood stains. Of course.
But be careful, don't let your mop get too bloody or you'll be wiping blood everywhere. Oh and you certainly don't want to knock over any of your water buckets or waste bins or say goodbye to the la

st bit of cleaning you did.
There's also two million dollars to collect and keep safe in a trunk

, or if you wish you can burn that all up too.
There are only 2 achievements for this game - completely clean the entire temple and to collect the two million dollars in your trunk - both of which I did and honestly I felt super happy with myself once I finally completed it.

As you can see I completed this back in 2014 but going back to Shadow Warrior made me think of this fondly

and I just had to share.
I guess it can

seem

like such a mundane kind of game but I found it rather theraputic and calming to meticulously make sure every inch of the place was free from blood st

ains.
Here is the inital review I left on

Steam:
Far more pleasing than it should've been.
Every minute spent on this game was worthwhile, and it felt rewarding upon completion.
To which 16 of 17 people found helpful, yipee!
I recommend playing this game
I didn't take any of my own screenshots for this game so here are some others to give you an idea of how it looks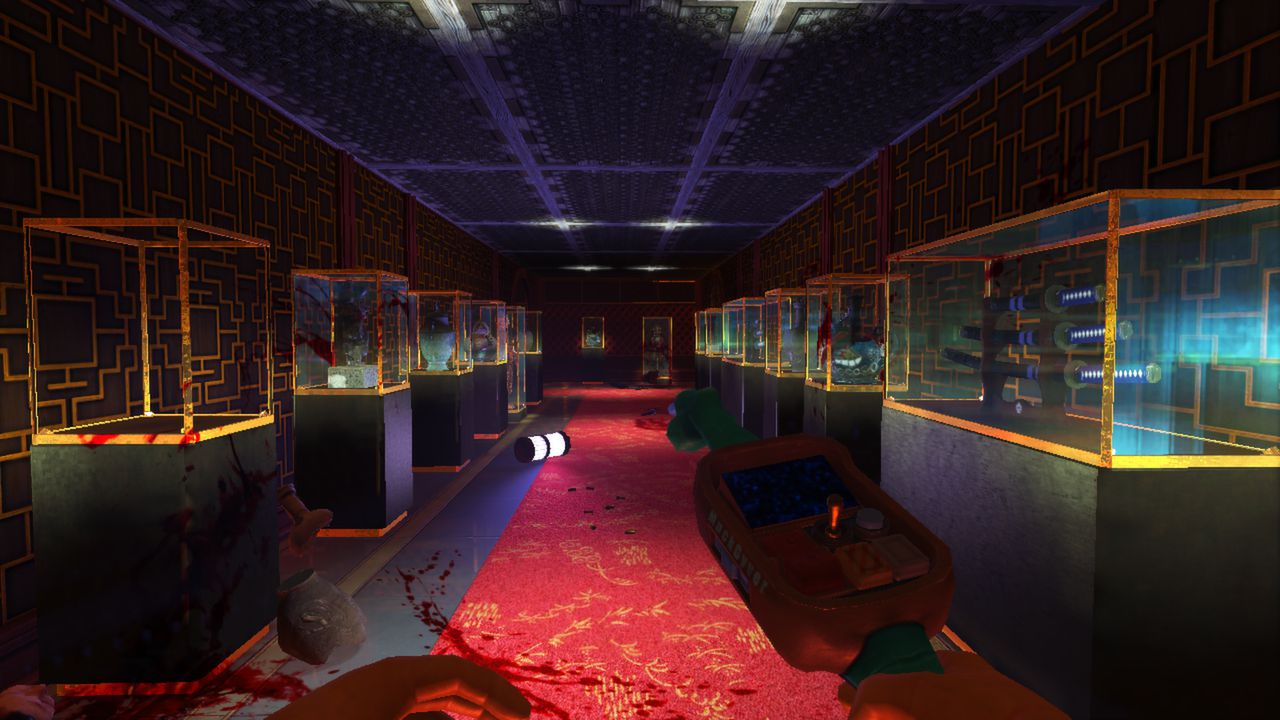 http://store.steampowered.com/app/255520/
http://neptunegames.it/en/viscera-cleanup-detail-e-disponibile-ecco-le-prime-immagini/shadow-warrior-viscera-cleanup-detail-1-2/