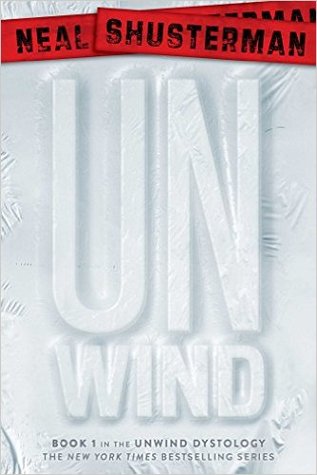 Unwind by Neal Shusterman
Series:
Unwind Dystology #1
Genre: Young Adult | Science Fiction | Dystopia
Length: 384 pages
Published on 2nd June 2009 by Simon & Schuster
Copy bought as part of a box set via Amazon
Synopsis:
In America after the Second Civil War, the Pro-Choice and Pro-Life armies came to an agreement: The Bill of Life states that human life may not be touched from the moment of conception until a child reaches the age of thirteen. Between the ages of thirteen and eighteen, however, a parent may choose to retroactively get rid of a child through a process called "unwinding." Unwinding ensures that the child's life doesn't "technically" end by transplanting all the organs in the child's body to various recipients. Now a common and accepted practice in society, troublesome or unwanted teens are able to easily be unwound.