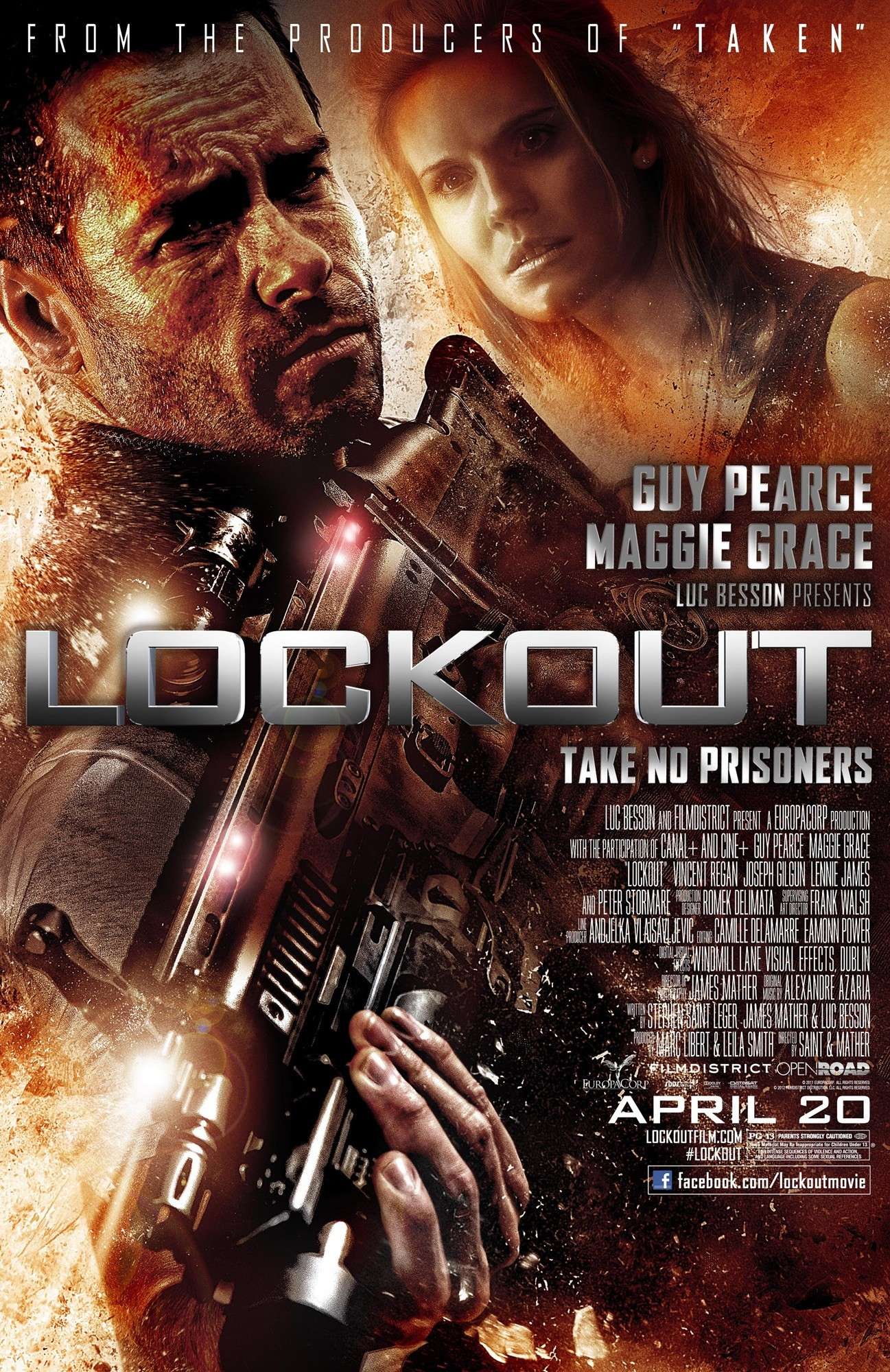 Whilst Northern Plunder is primarily a book blog and most of the readers are indeed book lovers, every now and then something else happens in my life which I just have to talk about or need to share with others, when a time like this arises I will post about the subject on a Monday, and thus Monday Mix Up was born.
"A man wrongly convicted of conspiracy to commit espionage against the U.S. is offered his freedom if he can rescue the president's daughter from an outer space prison taken over by violent inmates."
I recently watched Lockout which stars Guy Pearce and Maggie Grace and needless to say it left me wanting to voice my opinion on it. For a movie that was released this year its a little odd that there is a chase scene at the start that last about 5 minutes which looks like it was done about 10 years ago and is part of a game, it was terrible... yet considering this I'd still recommend the movie to those who enjoy these type of movies regardless of how bad the initial CGI was because the rest of the storyline was really good and it deserved a lot more attention that it received - I say this cause not many of my movie buff friends chose to watch it.
Now for the main news! A week ago it was my birthday, and because I'm super lovely I decided to host a giveaway where one lucky follower can win a choice of their own book from The Book Depository/Amazon for £15 or under, of course you have to be a follower to enter and no multiple entries allowed. I held of posting this for a week knowing that I'd be the Follow Friday so I figured the more people here the merrier :D Have fun guys.