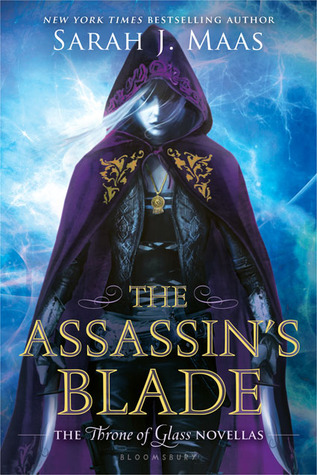 Synopsis:
Celaena Sardothien owes her reputation to Arobynn Hamel. He gave her a home at the Assassins' Guild and taught her the skills she needed to survive.

Arobynn's enemies stretch far and wide - from Adarlan's rooftops and its filthy dens, to remote islands and hostile deserts. Celaena is duty-bound to hunt them down. But behind her assignments lies a dark truth that will seal her fate - and cut her heart in two forever...
Any one who has read any of the Throne of Glass series will need to make sure they read this; I've had people tell me they weren't going to bother because they would only read short stories if it were about her life before the King destroyed everything.
I loved this book so much, but I gave it 4 stars because it didn't grip me and make me fangirl like Crown of Midnight did, however I was reading this during the loss of one of my dogs so I'm happy I enjoyed it at all.
These novellas are such a great and important part to the series to gain a better understand of what Celaena was like before Endovier, before the loss of Sam, and before the betrayal of someone that lead her to Endovier.
It highlights that Celaena had strong opinions and depth to her, which add further depth to the rest of the series and her actions, or lack of at times.
This book made me smile and cry, and is definitely worth the read.
4 stars / 5 stars