Bought, Borrowed and Bagged

hosted by Talk Supe is a weekly meme where you can share your book haul, ongoing events and news about what is coming up on your blog for the week ahead.
Please Note: All images link back to their GR pages

.
Emerge and Nirvana are both books I've recieved for review, both the first of a series so I'm looking forward to that. Queen of Shadows I bought after pestering my friends to make sure no one bought it for me for my birthday because I just couldn't wait any longer to read it, and Neverwhere I also bought after someone said I reminded them of Door from this book.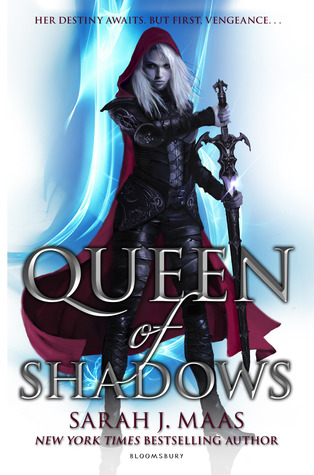 Recently on Northern Plunder
Upcoming on Northern Plunder
July & August Wrap Up
Current Plunder: Enthrall
Review: Throne of Glass and Crown of Midn

ight
Read in 201

5

:

40

/

50


Dismissed by Kirsty M

cManus

Oyasumi Punpun Volume #9 - #13 by Inio Asano
Samura Champloo Volume #1 by Masaru Gotsubo
Otogi Zoshi Volume #1 & #2 by Narumi Seto
Heir of Fire by Sarah J. Maas


The Ugly Stepsister by Aya Ling


Currently Reading:
Que

en of Shadows

by Sarah J

. Maas